Course Options for Academy Students
Academy students have a wide range of options to enroll in that meet their interests as well as that fulfill academic requirements. Classes are offered on campus and online at all five campuses (Columbus, Lima, Mansfield, Marion, Newark or Wooster.)
Until Academy students have earned 15 college credit hours (through AP/IB or CCP), they may only enroll in Level One Courses. After earning 15 credit hours, students may consider enrolling in Level Two courses. Both Level One and Level Two courses require students to meet the course prerequisites in order to be enrolled. There may be limits based on the number of seats available or the time that the class meets.
Most Academy students choose (but are not limited to) courses that meet general education requirements. These may be classes in English, math, social sciences, arts and humanities, history, or foreign languages.
---
CCP Course Enrollment Rules from the Ohio Department of Higher Education
State Rules: The state of Ohio has set rules for the courses students can enroll in as a part of the College Credit Plus program.  There are two levels of courses available:
Level One – 'First 15'
As a new CCP student, students can enroll in courses that are part of state recognized transfer pathways, such as the Ohio Transfer Module, Transfer Assurance Guides, Career Technical Assurance Guides, or courses in Computer Science, Information Technology, Anatomy, Physiology, and Foreign Languages. Additional information about available courses is available on the ODHE website.
Level Two
Once students have completed 15 hours of college credit, they can enroll in any course that is not on the 'non-allowable' list. Enrollment in Level Two courses will be based on prerequisites and course availability.
Non-Allowable Courses
Several types of classes are not available for CCP funding, regardless of number of credit hours earned. These include:
One-on-one private instruction courses (individual music lessons, etc.)
Courses with high fees
Study Abroad courses
Physical Education courses
Remedial courses
Sectarian religion courses
Courses that are graded Pass/Fail
A full list can be found on the ODHE website
Students who enroll in a non-allowable course or a level two course before completing 15 hours will be responsible for the full cost of tuition, books and fees.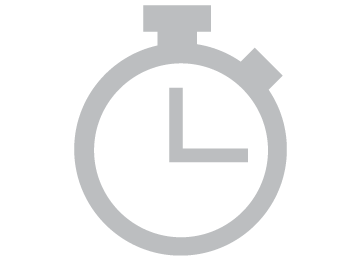 Course Limits and Maximum Hours
Students need to meet the prerequisite (courses that contain base knowledge for other courses in the discipline) for courses. There may also be scheduling constraints – the class may not be offered at a time that works with an Academy student's schedule, or the class may already be full.
College Credit Plus will allow students to earn a maximum of 30 semester hours in a year (summer, autumn and spring semesters). This may be a combination of both high school and college courses, or just college courses. Students will need to work with their high school counselor or principal to determine their eligibility.
Academic Advising
All Academy students will have an academic advisor to help with course selection and scheduling. You will meet your advisor at your Academy Orientation, which will occur shortly before the start of your first term at Ohio State. Your advisor will provide guidance on possible courses, connect you with the resources of the university, and help you make the transition in to Ohio State.
Priority Scheduling: Ohio State has a priority scheduling process that allows students to enrolled based on their rank at the university. College Credit Plus students will schedule at the end of the advising process. We encourage students to explore a wide range of class options to ensure course availability.